Practical information
Dates

05 > 08.10.23

Opening Hours

11 AM – 7 PM

Address

Gare Maritime - Tour & Taxis
Rue Picard 11, B-1000 Brussels

Access to the Gare Maritime

> Park Lane Parking via Rue Picard 13
> Esplanade Parking via Avenue du Port 86C
> Bicycle Parkings & Villo Station at the Gare Maritime
> Bus et tramway nearby
> Metro Simonis, Pannenhuis, Ribeaucourt, ligns 2 and 6

Entrance Fees
15€
16 - 26 years old: 8€
< 16 years old: FREE
info@artonpaper.be
Eeckman art prize
Art on Paper, with the support of Eeckman Art & Insurance, presents the Eeckman Art Prize for artists and art students whose practice reflects an affinity with drawing.
The winner of the Eeckman Art Prize, awarded by a jury of contemporary art professionals, will be given the opportunity to exhibit his or her artwork as a solo show during Art on Paper.
Eeckman Art & Insurance has been supporting Art on Paper since 2016. More information about Eeckman Art & Insurance: eeckman.eu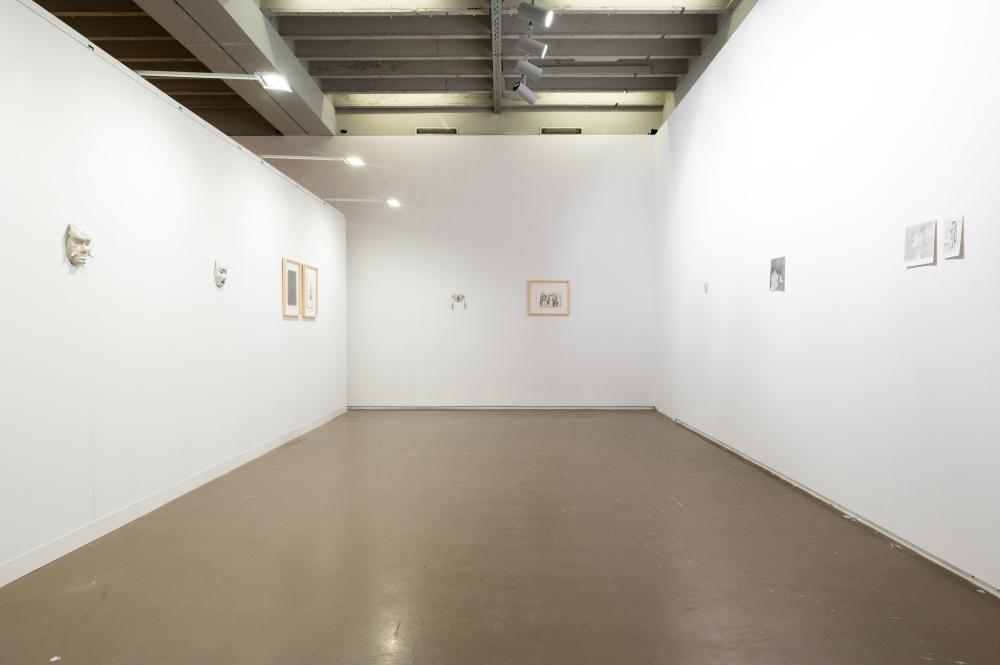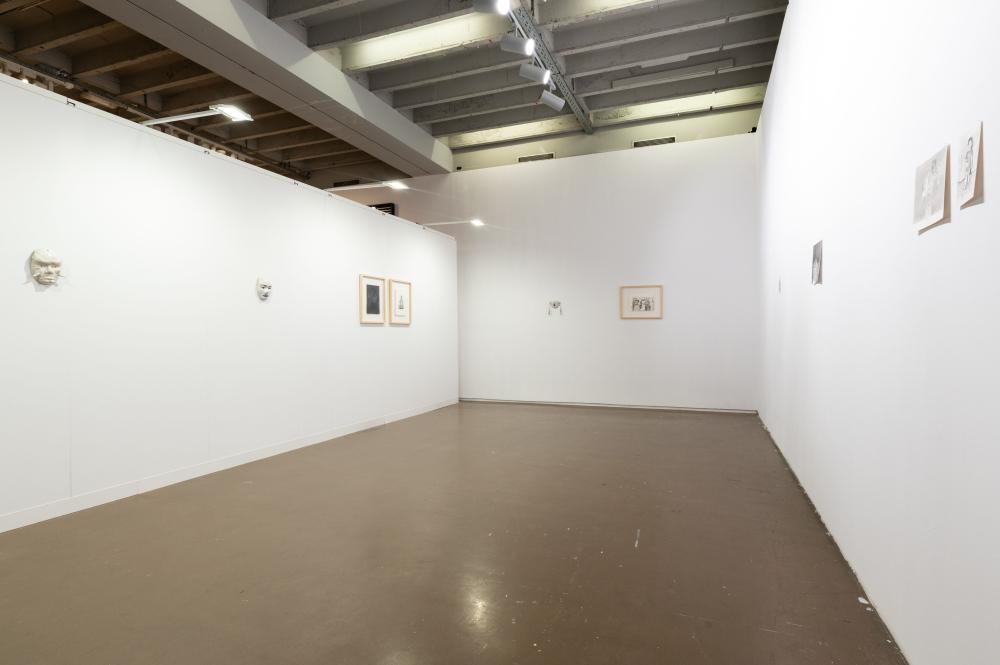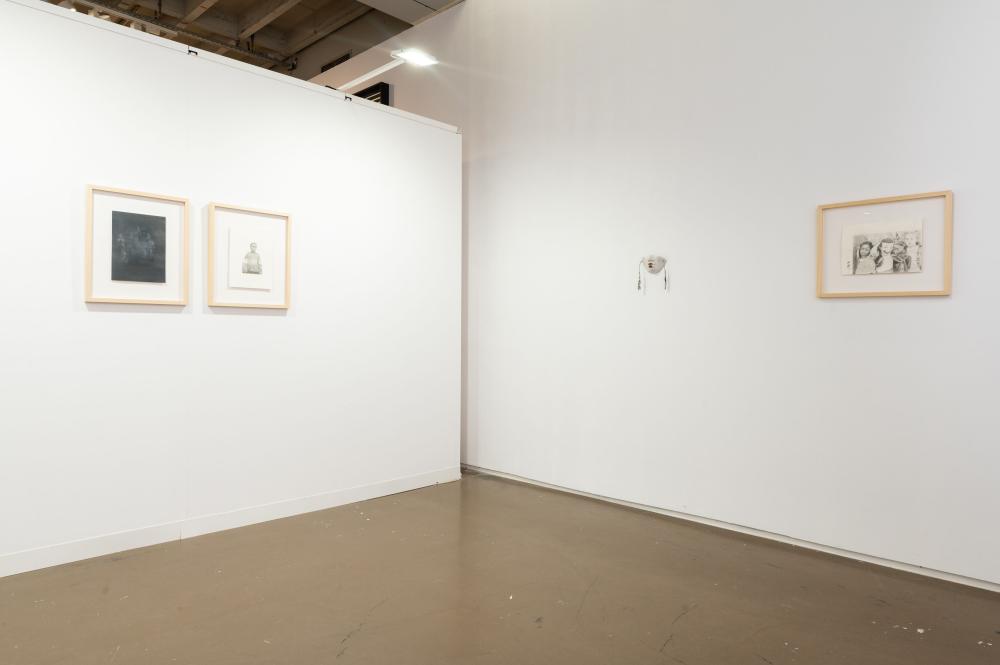 SOFAM prize
SOFAM, the copyright management company for visual artists in Belgium, is awarding the SOFAM Focus Prize in a partnership with Art on Paper. The prize will be announced during the opening night of Art on Paper and will reward the artist whose artistic vision most convinces the jury. The prize consists of a sum of 2,000€ and a free SOFAM membership, which gives the artist access to his/her share of collective rights and any follower rights.
SOFAM is a non-profit cooperative society, managed by artists. It manages and defends the copyrights of visual artists in Belgium. In addition to its main tasks, which include receiving and distributing collective and resale rights, providing legal aid, or managing licences, it also supports the cultural sector - in a modest way - through artistic actions and partnerships. It does this by offering prizes, scholarships and organising exhibitions at the Maison Européenne des Auteurs et des Autrices.
SOFAM has been supporting Art on Paper since 2016. More information about SOFAM: sofam.be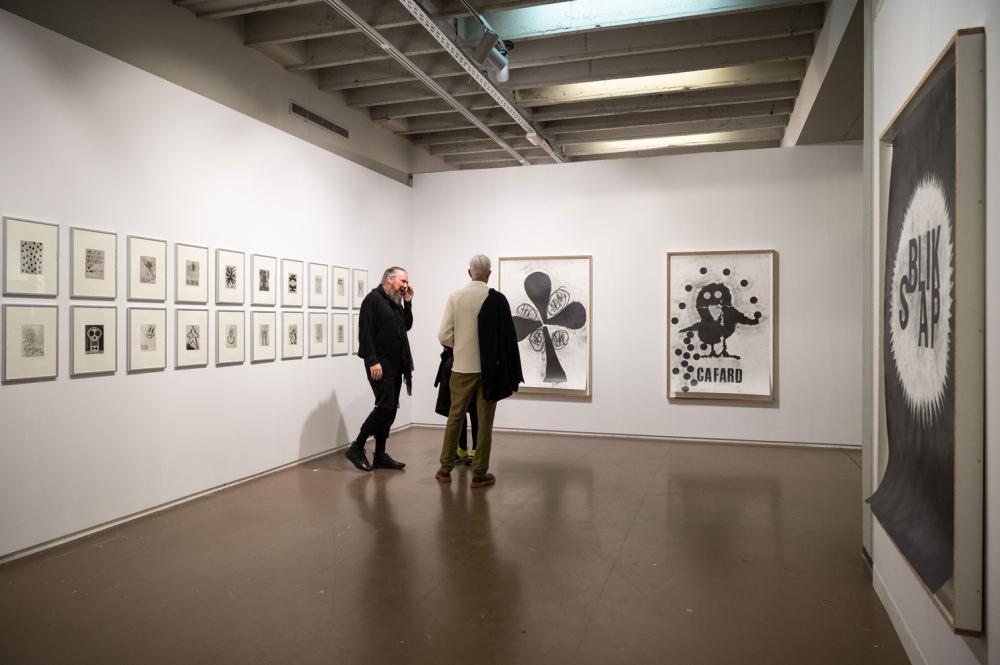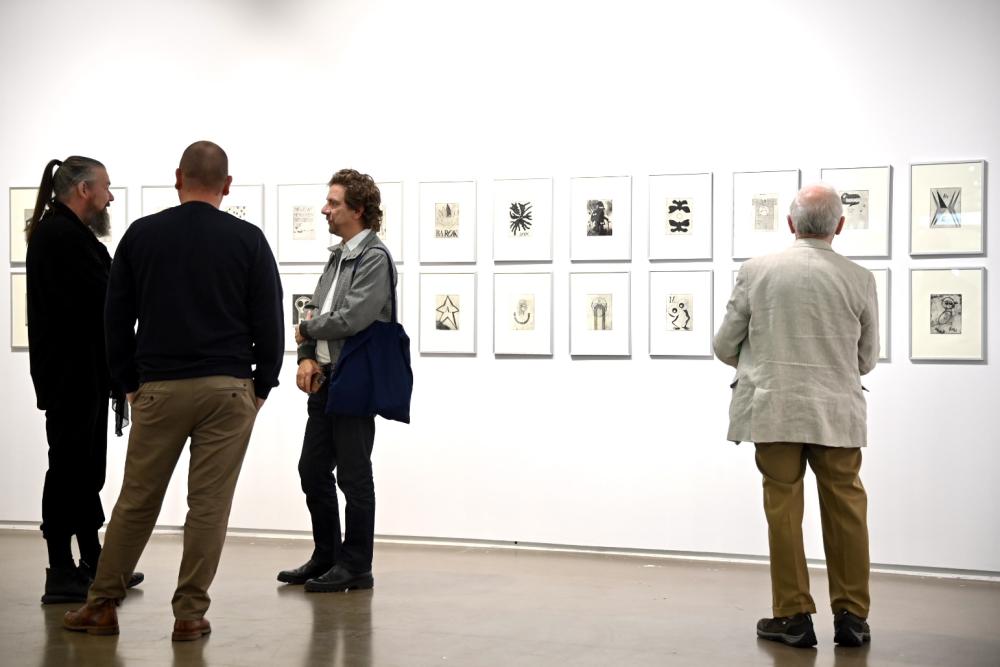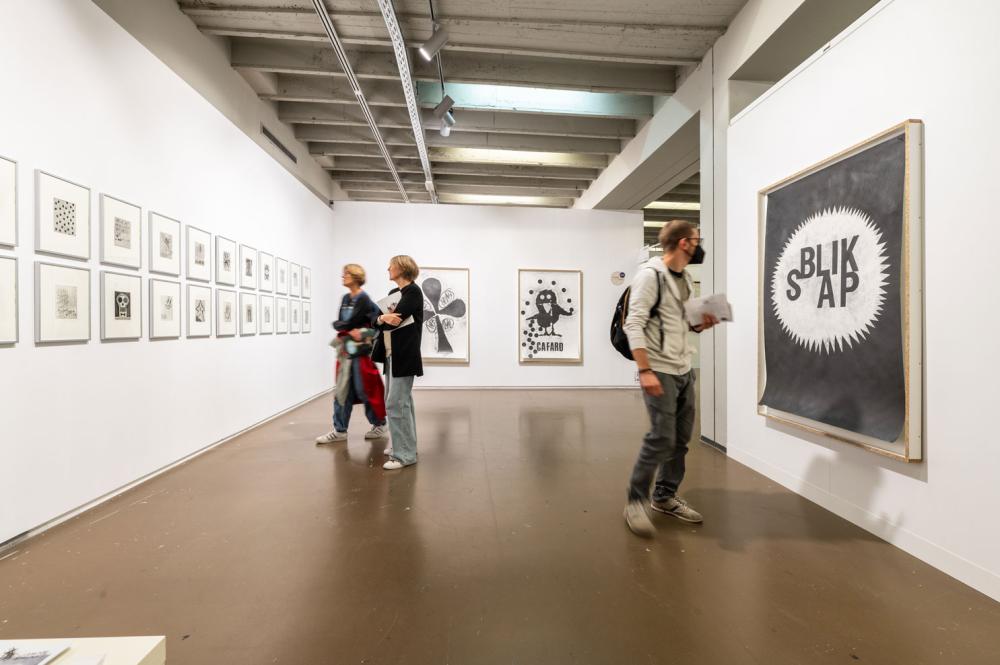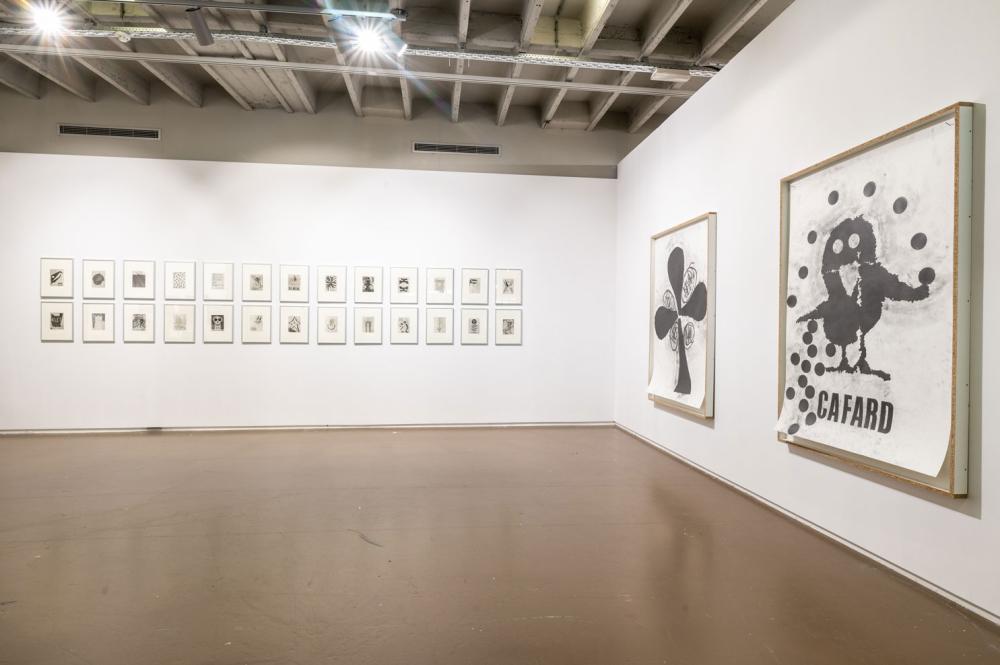 2022
Jo De Smedt (1974)
JURY
Marc Buchy
Artist, Brussels
Simon Delobel
Director, KIOSK, Ghent
Suzanne Egeran
Art Advisor, Curator, Collector, Antwerp
Dada Kahindo
Actress, Director of Plateforme Contemporaine, Kinshasa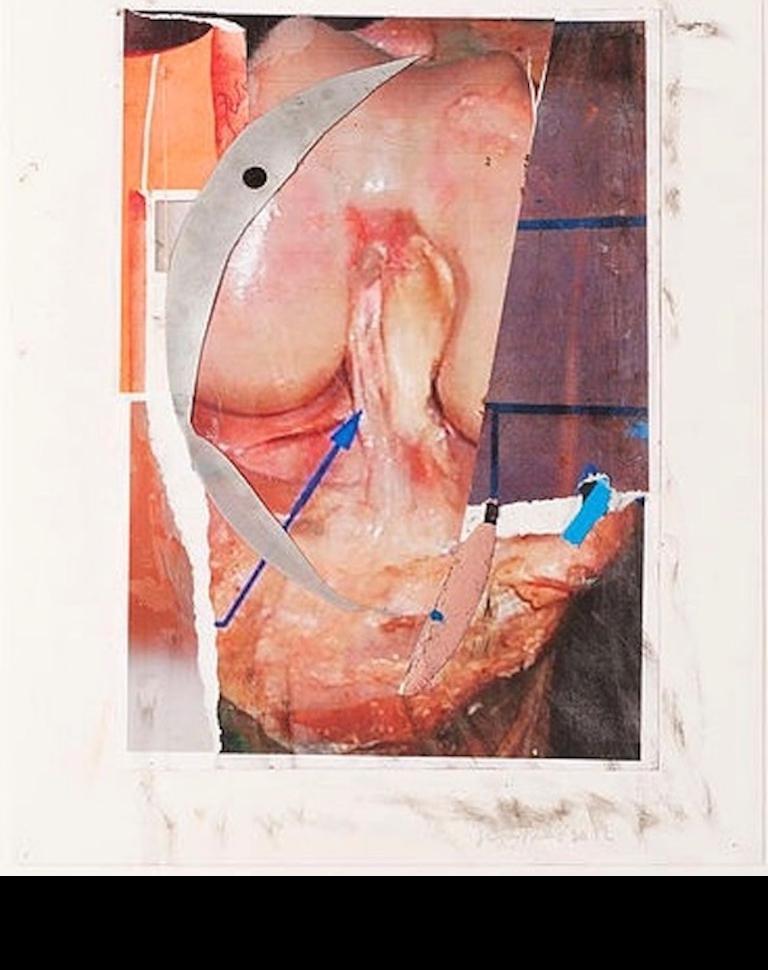 2019
Vincent Geyskens (1971)
JURY
Charif Benhelima
Visual artist
Martin Germann
Independent curator
Karel Hooft
Art collector, vice president of the Friends of the SMAK
Filiep Libeert
Art collector
Lilou Vidal
Independent curator
Lisa Wilkens
Visual artist, winner SOFAM Prize 2018
2018
Vera Molnár (1924) & Lisa Wilkens (1978)
JURY
Jérôme André
Curator, MAC's - Grand Hornu
Arpaïs Du Bois
Artist
Gwendolyn Grolig
Collector, Circle Fine Art Insurance
Nav Haq
Senior curator, MUHKA
Nicolás Lamas
Artist, winner SOFAM prize 2017
Hana Miletić
Artist
2017
Nicolás Lamas (1980)
JURY
Charlotte Beaudry
Artist
Aleksandra Chaushova
Artist
Caroline Dumalin
Curator, WIELS Centre d'Art Contemporain
Loek Grootjans
Artist
Koen Leemans
Head of exhibitions, CCMechelen, De Garage
Michel Wittock
Collector and founder, Bibliotheca Wittockiana
2016
Aleksandra Chaushova (1985)
JURY
Jean-Philippe Convert
Author and visual artist
Caroline Dumalin
Curator, WIELS
Carine Fol
Artistic director, CENTRALE for contemporary art
Tania Nasielski
Manager of artistic projects, SOFAM
Jean-François Octave
Visual artist and lecturer, ESAPV Mons
Pascale Viscardy
Editor, L'Art Même
Brussels Drawing Week celebrates the vitality and diversity of drawing through a rich and varied program in the heart of Brussels.

Launched at the initiative of the Art on Paper fair, in dialogue with the art institutions, centres and schools of reference in Brussels, the Brussels Drawing Week allows a broad Brussels audience – but also national and international – to (re)discover drawing, its history, its actors and its practices during an intense week of programming.
From 2 to 8 October, the Brussels Drawing Week will bring together various events such as guided tours, workshops, conferences, meetings, exhibitions and performances.
More information via drawingweek.brussels
PARTICIPANTS 2022
Académie royale des Beaux-Arts de Bruxelles
Art on Paper
Atelier Claude Panier
CENTRALE for contemporary art
Centre Tour à Plomb
Cloud Seven
Design Museum Brussels
Eeckman Art & Insurance
Fondation Moonens
K41
La Part du Feu & Le MAGA
Le Botanique
Marion Adrian
Peinture Fraîche